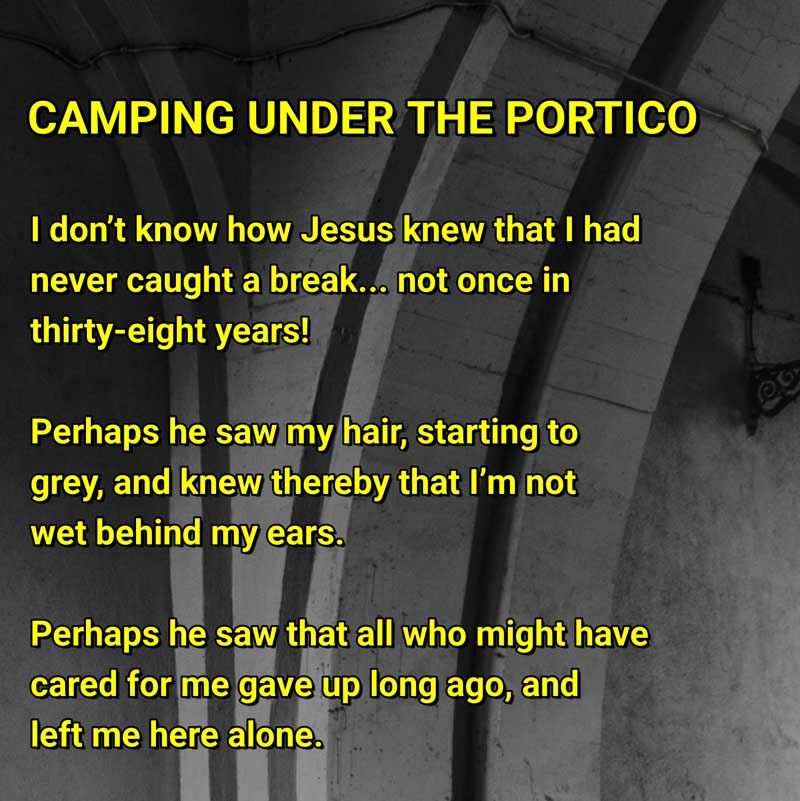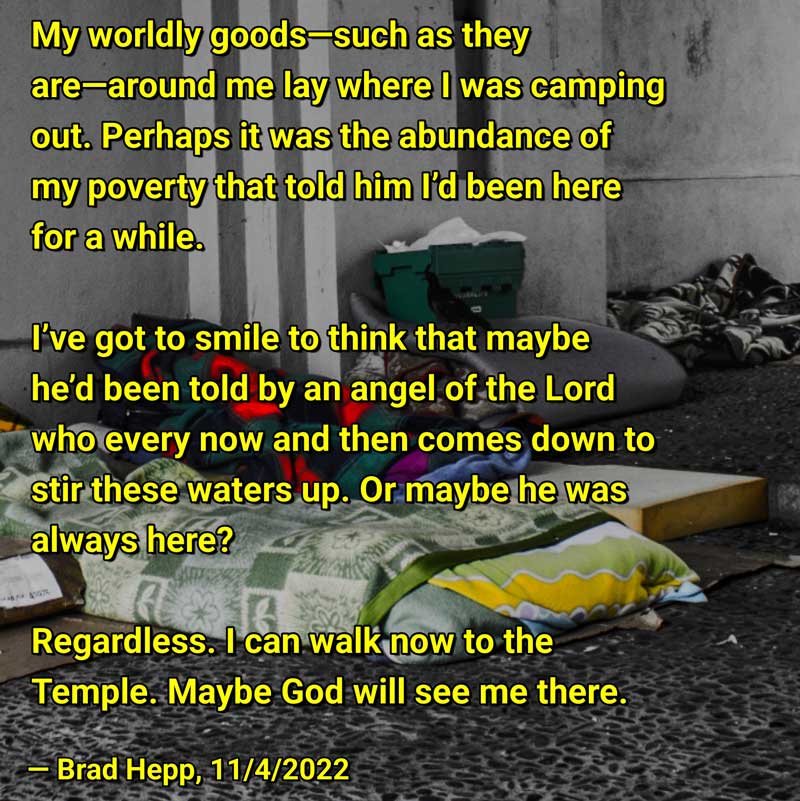 Commentary
I hope you don't consider this vignette–and others like it–an exposition of a biblical passage. It's my emotional and imaginative response to the story of Jesus healing a lame man who had languished by the Pool of Bethesda (John 5). It makes me almost as happy to think of a reader saying "No, you got this wrong" as it would for the reader to say, "Oh yeah, that's it. You nailed it!" I mainly want my reader to enter the scene with me, look around, and take it in, even if that means that my observations and interpretations prove to be mistaken.
A Personal Reflection
You may notice that the background I chose for this vignette is a homeless camp somewhere. In growing up to be like Jesus, I often struggle with kindness and compassion. These qualities are tested by seeing beggars and homeless people. So, in considering whether or not I am growing in these qualities, I let my thoughts wander back across my life to earlier encounters. Here's what I jotted down:
SUFFERING IS LARGELY HID FROM OUR EYES
I grew up in a city where the disabled had to get out in public, so they could beg. Although a six-year-old Bradley didn't feel the compassion that I feel now, I can still recall some of the more heart-wrenching scenes, like the legless man who got around by propping himself up on a skateboard. As with most powerful memories, I also remember the place. He hung out near the city's one big, modern grocery store. I suppose it's because the store's clientele were "rich" folk like my missionary parents. And a few of those rich folk—there, like here—had compassion.
(background image by José Manuel de Laá on Pixabay)