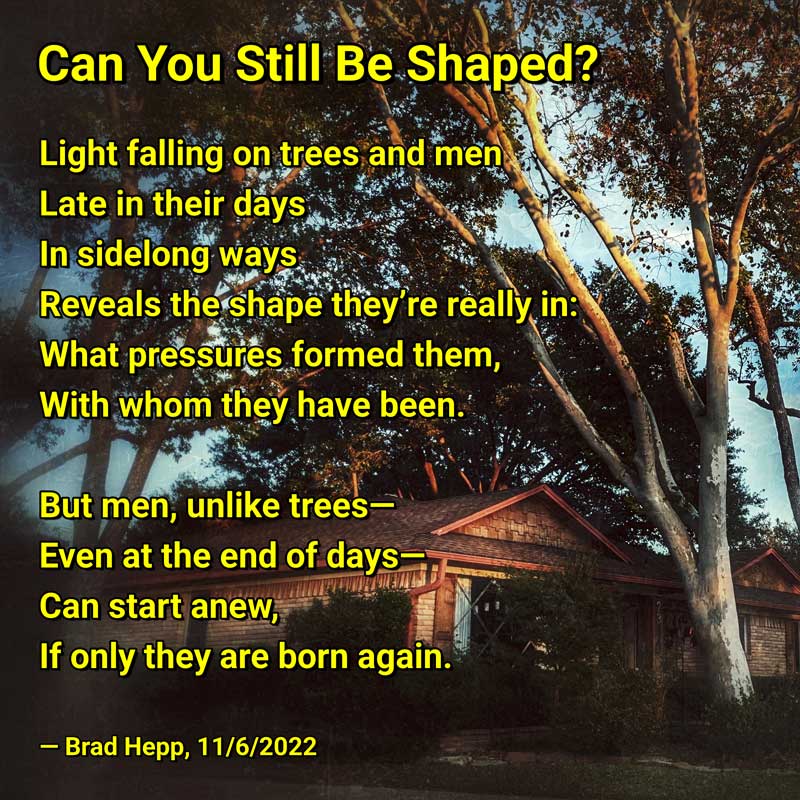 Commentary
In a sidebar of "Rejoicing in Christ," Michael Reeves writes about the English Reformer John Bradford. He says, "Most Christians take mealtime as a chance to thank God and remember him as their provider, but Bradford saw every part of the day as a gospel reminder."
That seems like a fitting response to God's ubiquitous poetry.
About the Background Image
Two blocks over from where I live, there is a house with a tall, elegant sycamore. That's the kind of tree that surrounded our house in East Texas. I thought they were fairly common, until I began looking for one to photograph for another poem. That's when I discovered how rare they are, at least in Dallas.
This afternoon, as the sun set at its new, ridiculously early bedtime, I was out for a walk, and noticed how beautiful the light was. As I walked, I was supposedly listening to King David's Psalms. But my mind was also occupied with how I myself should respond to beauty around me.