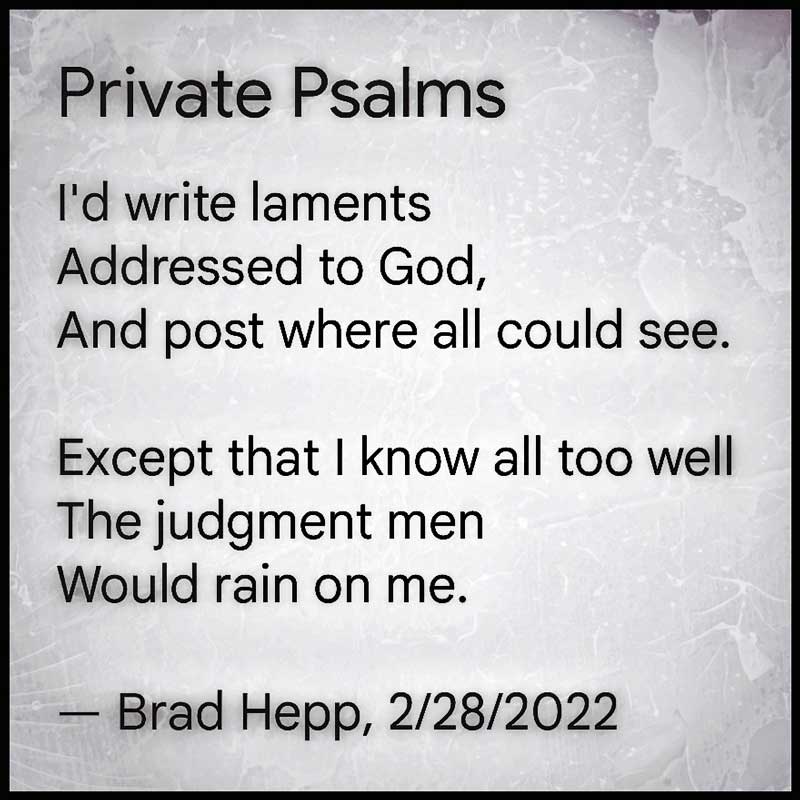 Commentary
I wrote this poem in anticipation of talking with a fellow poet. One topic I wanted to discuss with him is the vulnerability of baring your breast through revealing words. Is it insanity or inspiration?
We didn't get to the "inspiration" part, but the "insanity" part was almost funny…. My fellow poet read me one of several poems he has written while struggling with depression. He said that people have phoned him after reading such a poem to say, "I read your poem. Are you okay?" He answers, "Thanks. I'm doing better because I wrote that poem."
I don't enjoy listening to people complain. I've noticed that other people don't enjoy listening to me complain. Sometimes, my public complaint is answered by a public rebuke, often with an underlying, "If you were as spiritual as I am, you wouldn't have such thoughts."
I don't know a good workaround. One of my jobs as a poet is to express what's hard to express. That can include negative thoughts, and problems whose solution hasn't appeared.