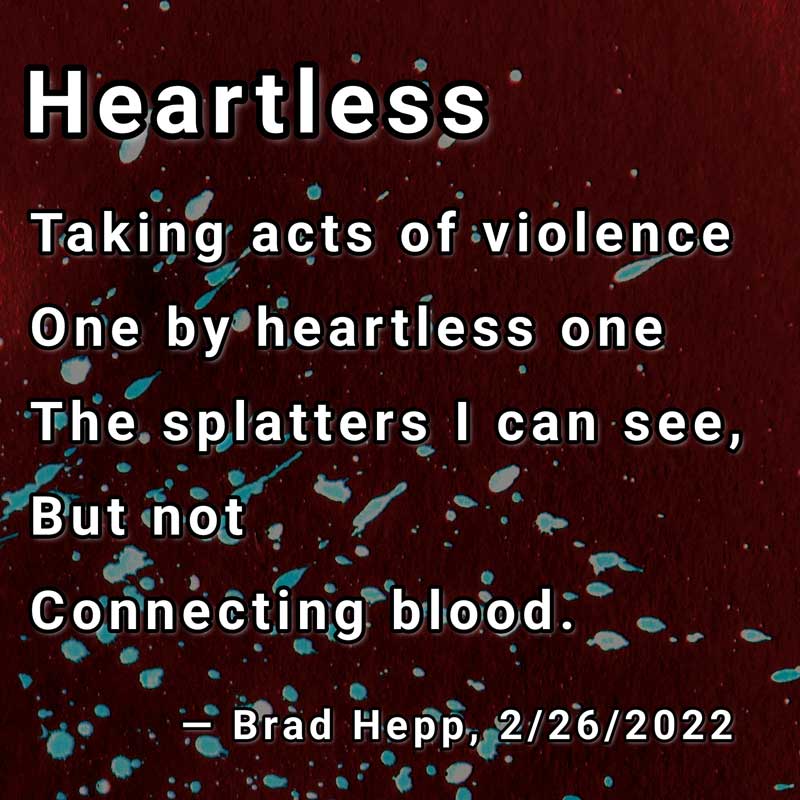 Commentary
I really don't have a lot I can say about this poem yet. It is almost entirely a raw, unprocessed impression of my state of mind.
But I can say two things…. As some other recent poems reveal, I am doing a lot of thinking about what it means that we live in a fallen world, and how I participate in the fallenness.
When this "poem" (or "sentence," if you prefer) popped into my head, I was reading The Reluctant Tommy. Quoting from Wikipedia, it's a book "compiled by Duncan Barrett from the memoirs of Ronald Skirth, a member of the Royal Garrison Artillery during the First World War…. The book captured attention due to Skirth's actions during the war to avoid enemy casualties."
Connecting Blood
Although I haven't figured out just what this sentence or poem expresses, I'm pretty sure that "connecting" refers to various relationships between various things. That's how my mind works.