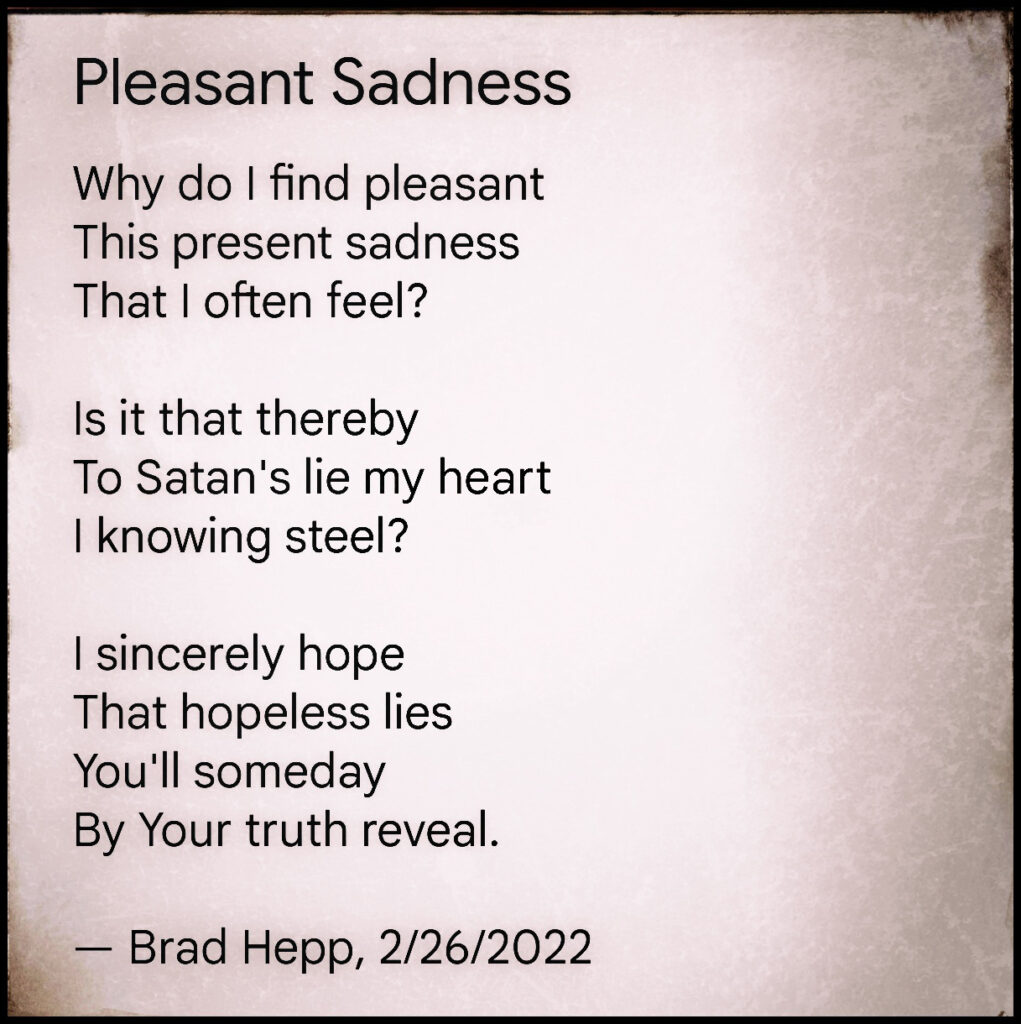 Commentary
I think most people have at one time or another experienced pain that feels strangely pleasant. For instance, when you find a way — perhaps with a friend's help — to apply pressure to that knot in your back. For some, there is pleasure in the pain of a red-hot pepper. Well, recently, I have noticed that I am strangely drawn to sadness, and feel a certain pleasure in its presence.
In one of my recent poems, I depicted sadness as a lady who has me sabbath in her house. She feeds me and urges me to "rest and weep." In the commentary for that poem, I suggested that the process I am in is one of becoming more compassionate. I'm pretty sure that's fundamentally true.
But in the poem above, I ask if the reason for this phase (I guess it's a phase) is that I need to fully recognize and steel myself against Satan's lies. The emotion of sadness helps me better comprehend what I'm looking at in a fallen world. Things are not the way they're supposed to be, no matter what anyone might say.
When I contemplate oppression, poverty, and death, it's hard to imagine a future world where these are eradicated. It seems that everywhere I look in this current world, wealth is amassed at someone else's expense. In a generally prosperous culture, that's not always easy to see, but I'm learning to connect the dots.
How could it work any other way? I believe it will some day, but how? That's what the last stanza of my poem addresses. When the all-powerful Creator has restored the world to its original design, then my questions will be answered.