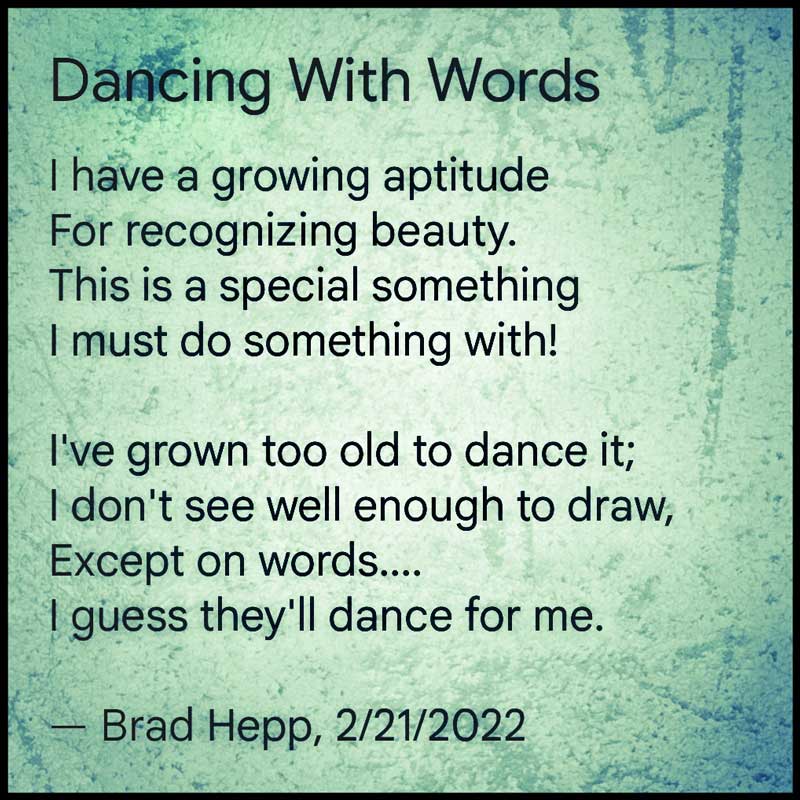 Commentary
Backdrop
This morning, I was thinking through the questions I want to ask a fellow poet when I meet with him tomorrow. He's a better poet than I am, but I see similarities in our approach. So, I want to explore the similarities. One of the things I want to explore is what drives us to write poetry. I suspect it has something to do with a God-given hunger for beauty.
Seeking and Speaking Beauty
When I idiotically scroll through Instagram Reels or TikTok, there is one small consolation: I find myself increasingly able to appreciate beauty as expressed by a variety of people in various ways. It probably helps that I had already determined to grow in this ability. On many a long walk around the lake, the question has always been, "What is the beauty I have missed thus far?" The same is true of my "walks" through Scripture. God writes beautifully everywhere.