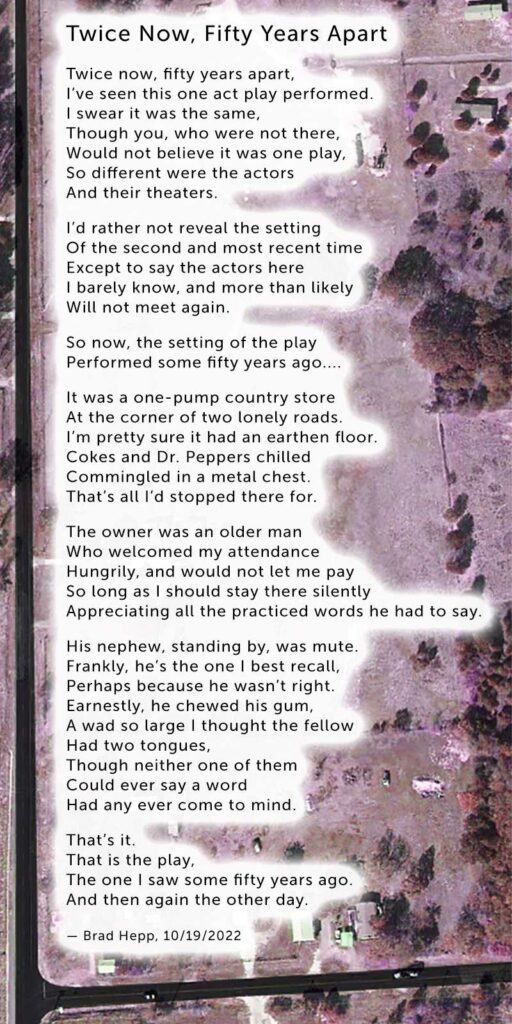 Commentary
When football fans were young, they'd spend the halftimes of televised games out on the lawn tossing their own football. That's what this poem is. Only instead of watching a football game, I was listening to one of John Krakauer's mesmerizing, tragic tales. The book was Into The Wild, the story of how and why Chris McCandless came to die his lonely death in the Alaskan wilderness. That's not a spoiler; it's how Krakauer tells his tales: tragic destination in the opening pages, and then the twisting road that got there.
I was lying in bed, having listened to a chapter where Krakauer tells several short stories that Alaskans are prone to think of when greenhorns show up ill-prepared. "Here we go again," they'll say. "I've seen how badly this one ends."
"Here we go again." Déjà vu. A recurrence of my own popped into my sleepy head, along with a full-formed sentence that woke me up and got me out of bed to write: "Twice now, some fifty years apart, I've seen this one act play performed."
Call this a writing exercise, or maybe just a way to fall asleep.