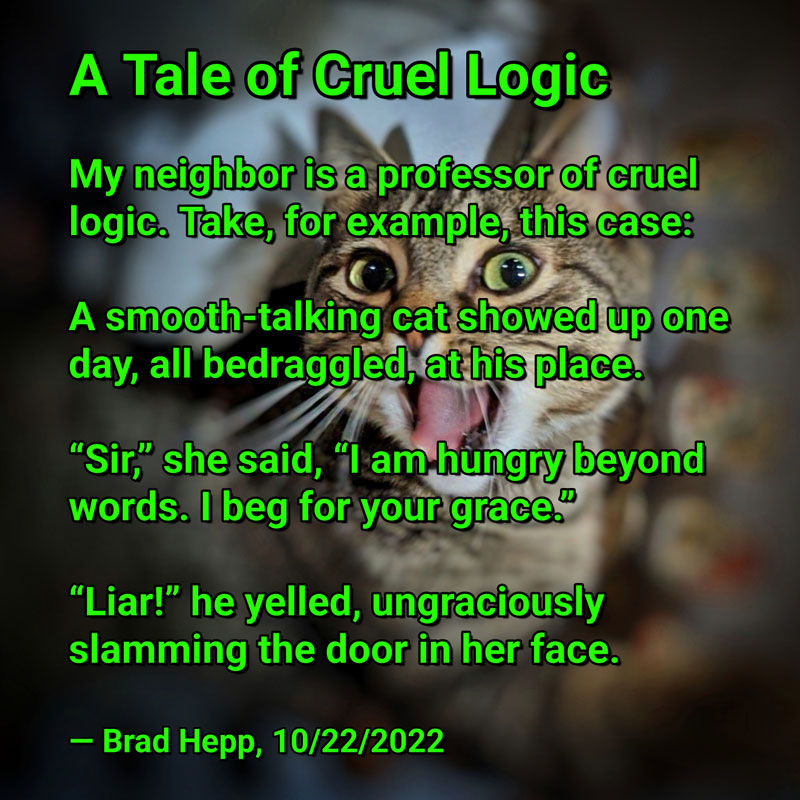 Commentary
Here's a proverb that applies to more than our treatment of animals:
A righteous man regardeth the life of his beast: but the tender mercies of the wicked are cruel.

Proverbs 12:10 (the KJV rendering I memorized as a child)
NOTE: this is not about my actual nextdoor neighbor. His middle name is Kindness.