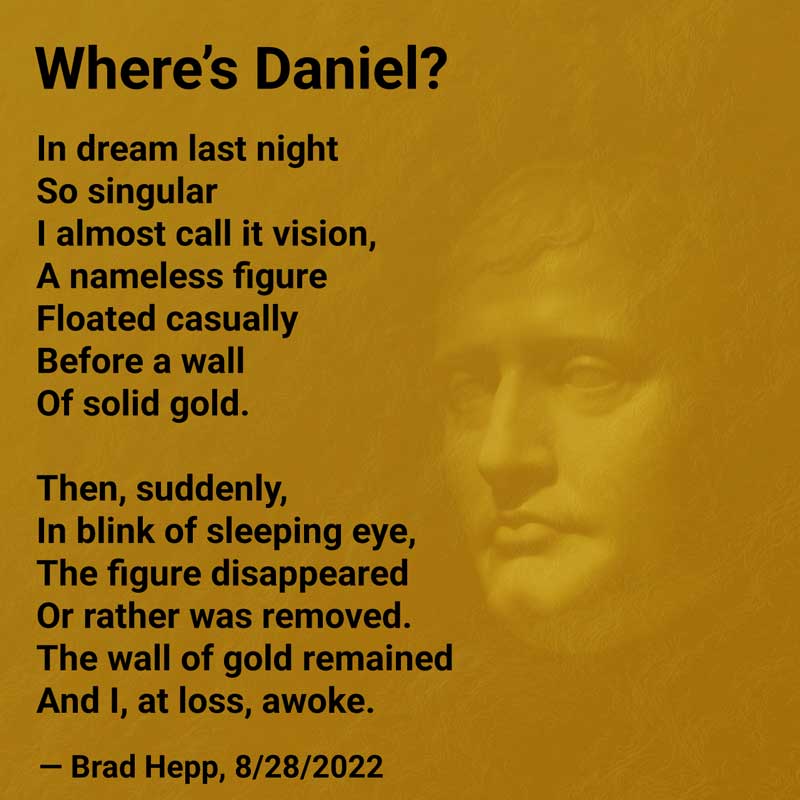 Commentary
Most dreams can be tossed. This one, I thought I'd better save. What does it mean?
The longer I write poetry, the more it seems to be a revealing of the subconscious. I had no control over the dream. But I did have control over how I described it. That the ghostly figure was "removed," and that I experienced this as "loss" probably points to a sense of loss that haunts me these days.
What have I lost? What am I losing? Plenty. If it weren't for the promise of eternal life, and a restoration of good things, maybe even the gold would have disappeared. But the gold remained.
(background adapted from image by Andrew Martin on Pixabay)