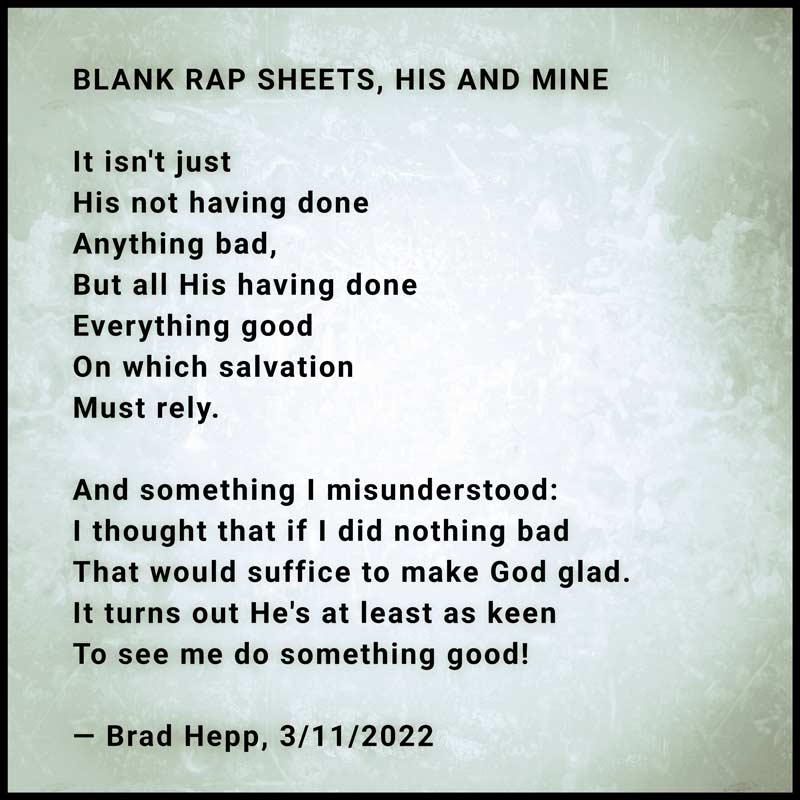 Commentary
I sat on this poem wondering how I'd explain the weak understanding that it reveals. Then a friend messaged me out of the blue to thank me for being open and vulnerable. So here you go!
Understood, But Just Barely
Having been a Christian from my youth, having studied theology, etc., etc., I "know" many things about Christianity. But it seems that the longer I live, the more I realize that I barely understand some of its concepts.
I talked about this with a friend, who teaches theology at the seminary level…. I confessed to him that every time I hit Hebrews 5, I flinch. This passage immediately follows the discussion of Melchizedek:
11We have much to say about this, but it is hard to make it clear to you because you no longer try to understand. 12In fact, though by this time you ought to be teachers, you need someone to teach you the elementary truths of God's word all over again. You need milk, not solid food! 13Anyone who lives on milk, being still an infant, is not acquainted with the teaching about righteousness. 14But solid food is for the mature, who by constant use have trained themselves to distinguish good from evil.

Hebrews 5:11-14
"Elementary" Truths
My friend, the theologian, pointed out that there's infinite depth to the most simple concepts of Christianity. Admitting that I don't understand something fully, is actually laughable. Who does?