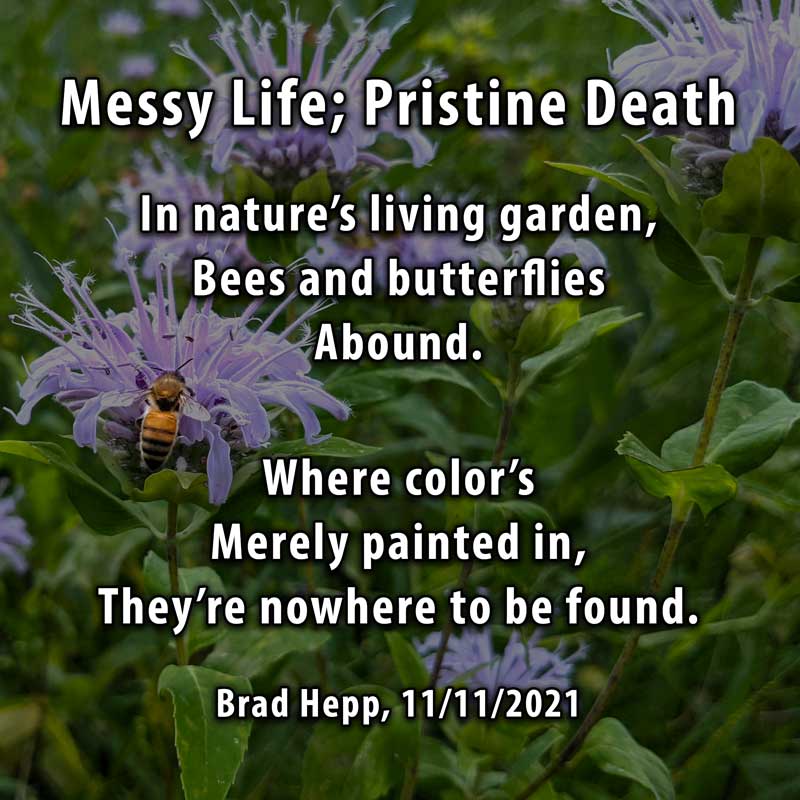 MORE FROM MY BRAIN'S LEFT SIDE…
This poem is about healthy authenticity.
I'm not going to beat up on a certain tourist attraction here in Dallas. My wife walks there most mornings. But when I join her there, I do sometimes wonder, "Where are the mosquitoes?" "Where are the bees, and the butterflies?" And, "How much pesticide are we breathing in here?"
Oh, the flowers there are gorgeous, all sterile in their fruitless prime. They're a sea of brilliant colors. None of them is disfigured by caterpillars. None of them is dying off or producing those awful, unsightly things called seeds.
The place is designed to attract tourists, after all. Not pollinators.
This applies to more than plants…
Healthy, life-giving interactions occur when we care more about honoring God-given processes than we do about the honor of managed appearances. That's dense, I know; think about it….
What's true in cultivating gardens is also true in cultivating friendships. Be honest with flowers and with friends.
---
A closely-related poem: False Flourishing.