I wrote this little poem partly as a sermon to myself. Here's how I prefaced it on Facebook:
SINCE WE'RE SCROLLING…
I don't want to waste this short lifetime, do you? And yet, I devote hours to things that won't matter in eternity. Meanwhile, there are incredible riches — within reach — that I leave untouched, unexplored.

THE RESULT? My very speech is impoverished.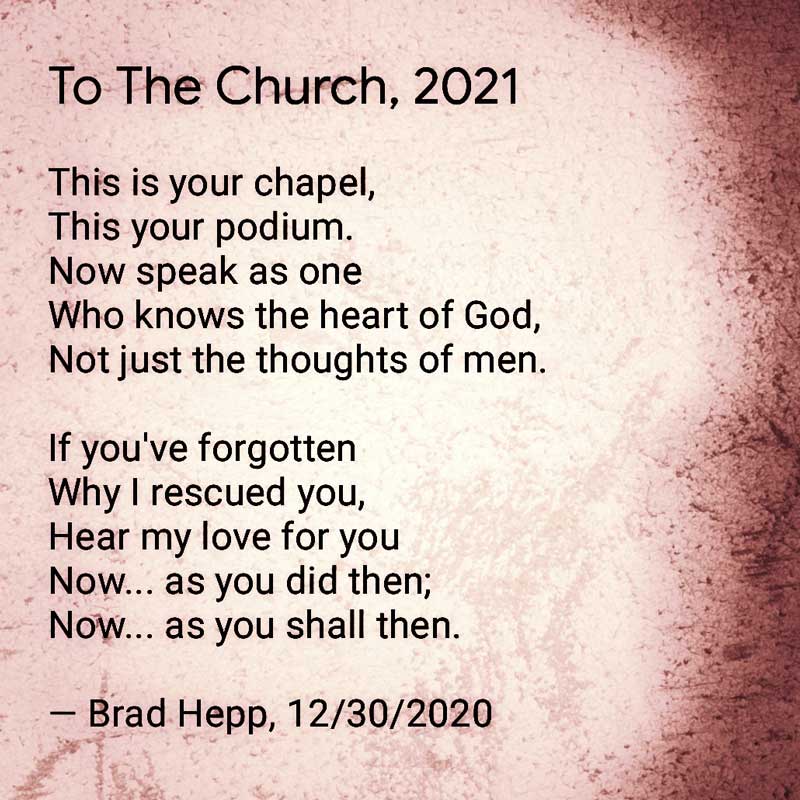 you also, like living stones, are being built into a spiritual house to be a holy priesthood, offering spiritual sacrifices acceptable to God through Jesus Christ.
1 Peter 2:5 NIV
https://1peter.bible/1-peter-2-5

If anyone speaks, they should do so as one who speaks the very words of God. If anyone serves, they should do so with the strength God provides, so that in all things God may be praised through Jesus Christ. To him be the glory and the power for ever and ever. Amen.
1 Peter 4:11 NIV
https://1peter.bible/1-peter-4-11

Let the message of Christ dwell among you richly as you teach and admonish one another with all wisdom through psalms, hymns, and songs from the Spirit, singing to God with gratitude in your hearts.
Colossians 3:16 NIV
https://colossians.bible/colossians-3-16

And whatever you do, whether in word or deed, do it all in the name of the Lord Jesus, giving thanks to God the Father through him.
Colossians 3:17 NIV
https://colossians.bible/colossians-3-17