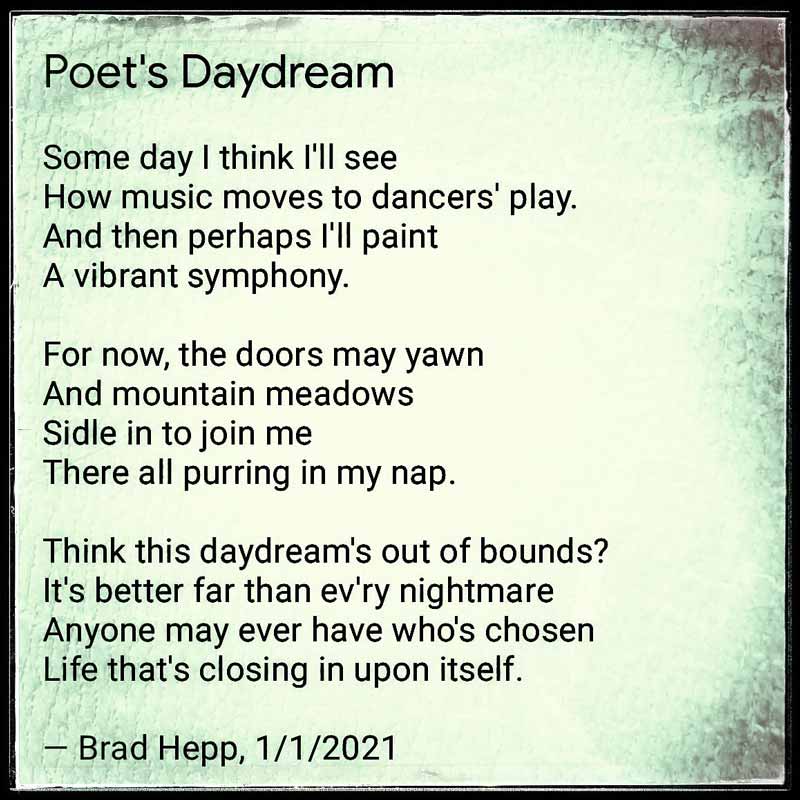 Here's What I Wrote About This
DON'T HATE ME FOR THIS
Almost every day, I take an afternoon nap while listening to music. I try hard then to let my imagination wander free. Often, I think of other artists, and the grasp they have of beauty. I, too, have known beauty. Someday, all of us who know the Author of beauty will have unbridled joy in His creation. Nap time is a good time to savor that hope. In Him, we rest.