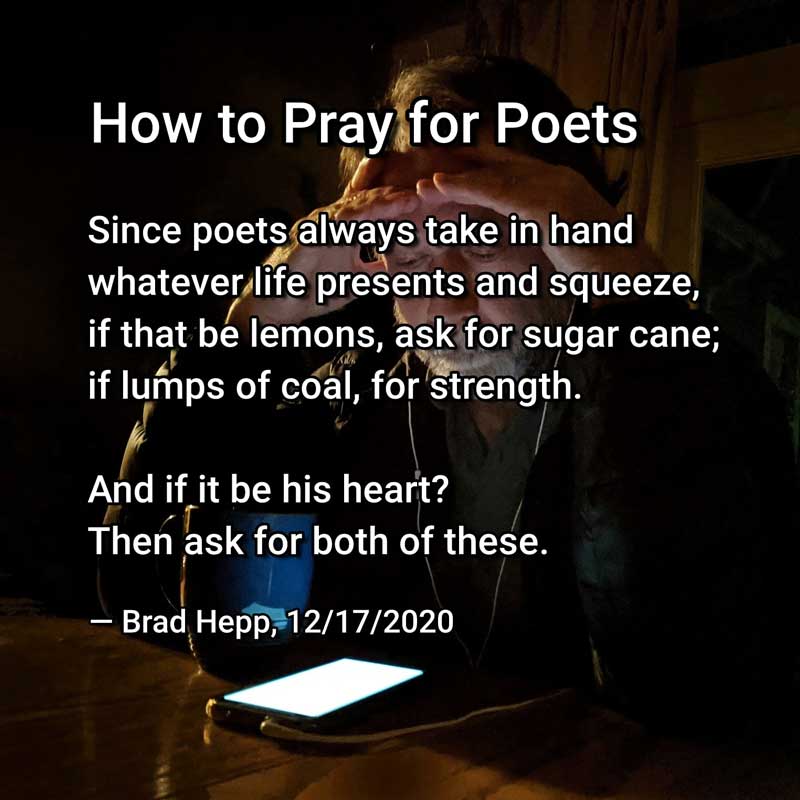 Commentary
I think the essence of poetry (at least my poetry) is compression with the goal of transformation.
In all my thinking, I try to get at the nub of things, to analyze and then articulate what I find as simply, honestly, and artfully as I can.
Diamonds and Lemonade
When the thinking is introspective, my hope is that what I find will be something I am willing and able to submit to God for transformation. He's in that process; I want to cooperate with Him… to the very end. Think of a sinful man being transformed to be like Jesus where this poem refers to the lump of coal. An old myth says that diamonds come from highly compressed coal.
Stepping back one thought…. One of the my character qualities seriously in need of transformation is kindness. Think of that where I refer to "sugar cane" in this poem. I regularly pray that God will sweeten my other attributes with kindness.
NOTE: I had Susan take this picture of me as I sat in the conservatory of the Blue Fern Inn where we were staying in Tahlequah when we were up there to bury Susan's Mom.