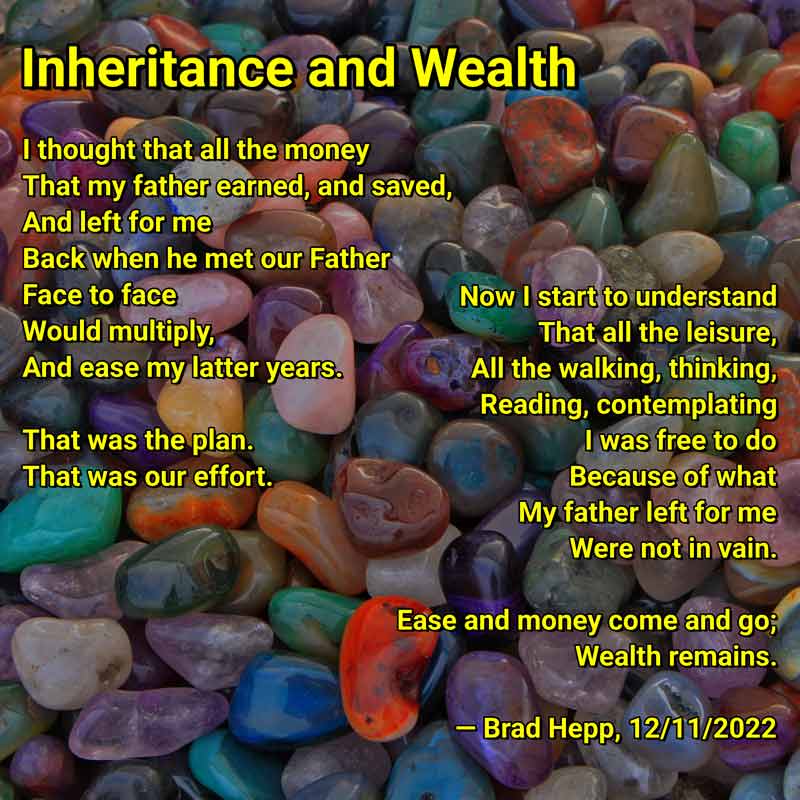 Commentary
I was a wealthy little boy when we were a penniless missionary family in Mexico. Nobody, anywhere had it better than me: food, music, literature, travel, freedom, and love were all mine in abundance.
I haven't always enjoyed this wealth. It took a few years of rest to recover my perspective.
Tomorrow (December 12, 2022), I start back into a full time job, after almost six years of leisurely freelance work. I think I'm ready for this!
December 27, 2022 Addition: It has been over two weeks now since I began working at the library. It has been slow, as I'm told it always is this time of year. But we have had enough traffic, and I have had enough interactions with library patrons to know that my compassion and empathy will be stretched in this setting. By God's grace, they'll grow.
(background image by Emilian Robert Vicol on Pixabay)