One of the things I love about walking is that it wakes up, or animates, my imagination. It does so especially when my walks are away from the humdrum, clattersplat of city life. That's one reason I value the nearby White Rock Lake park. I was walking there the other day, and here's how my mind took in some of what I saw….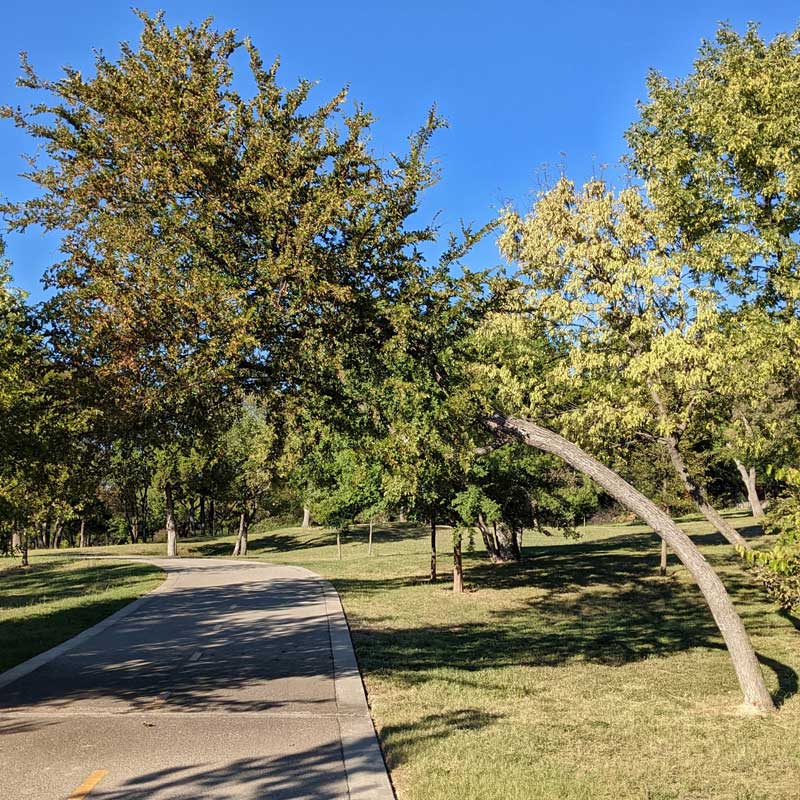 I call the above image "Serving Shade." Generally, a tree that grows so crooked will get cut down. But I posted on Facebook, "DON'T REBUKE THIS TREE! What do you do with a tree that sees its purpose as providing shade for walkers? Make sure it's watered!"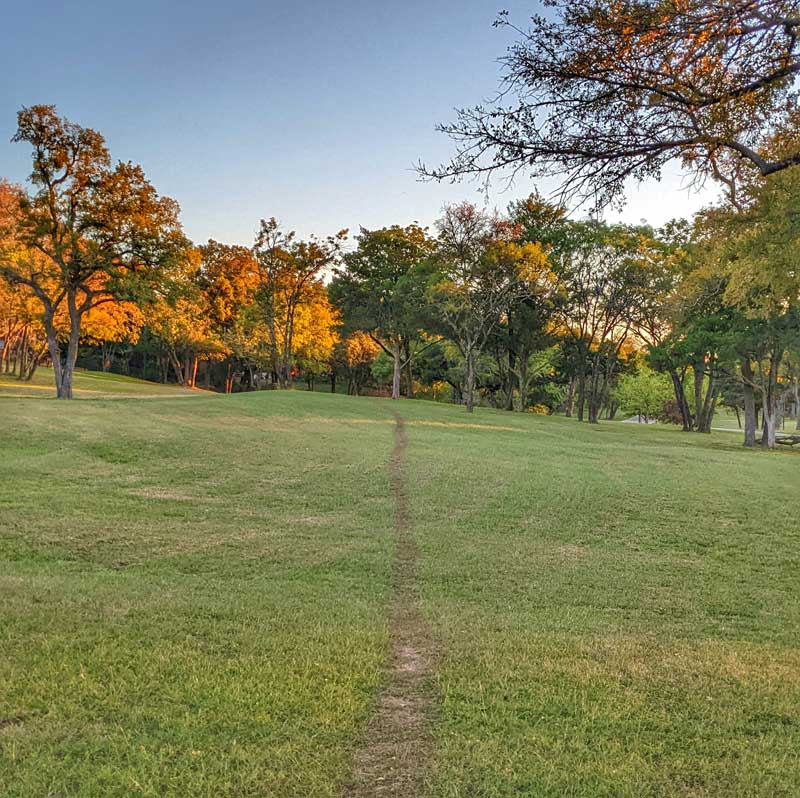 I call this image "Miscreant Path." Here's how I described it on social media….
There was a time when I resisted taking shortcuts in my walks around White Rock Lake. But the park service has replaced all the charming, narrow little paved paths with concrete paths so wide a car could drive on them. The best way now to feel like I'm in nature is to cut across country, taking the route that coyotes, opossums, and other fellow miscreants take.
Walking, Well Worth the Effort
I keep running into stories of philosophers, theologians, poets, and other writers who testify to the high value of taking walks. Here's an account that I recently read:
"Above all, do not lose your desire to walk. Everyday, I walk myself into a state of well-being & walk away from every illness. I have walked myself into my best thoughts, and I know of no thought so burdensome that one cannot walk away from it. But by sitting still, & the more one sits still, the closer one comes to feeling ill. Thus if one just keeps on walking, everything will be all right."

― Søren Kierkegaard, from a letter to his favourite niece, Henriette Lund, in 1847