Commentary (A Facebook Exchange)
ME: (referring to the photograph above) No matter how many times I walk under these bois d'arc trees on my shortcut to the lake, it feels like I'm entering a special place, or embarking on an adventure. What are the magical places and moments in your life?
JOSH VAJDA: When I was a teen, we had 10 acres of forest and brush behind the house, with paths winding through. My favorite part of the walk was in the back corner on just the right winter's day. After a hairpin turn in the brush, you walked along the side of a patch of older trees, which soon sharply turned right, inviting you inside, and winding so you could not see too far ahead. With a fresh blanket of heavy, wet snow, it was truly magical. The frosted pine and birch towered above, while the brush heavy laden hugged the path. The sun lit the chamber like a cathedral, and the snow smothered every sound except the crunch beneath your boots and the swish of your winter coat. Sometimes I would just stand in the center and soak it in as long as I could.
ME: Josh, you have written elsewhere about the importance of imagination. In the space set apart, the cathedral, we begin to imagine how everything could be different. As you describe that magical place from your youth, I want to map it out in my head. If I were sitting with you, I'd ask you to sketch the scene. I want to locate that cathedral and enter it myself. Those of us who have read Lewis think immediately of a wardrobe in an old professor's house. But we should probably find our own wardrobes. Then, what is it we encounter in the set-apart space? To define it seems only to diminish it.
JOSH VAJDA: As usual, you are correct. I couldn't help feeling it had a certain Narnian magic to it.
ME: This one's for Josh Vajda (an echo of your elevated prose):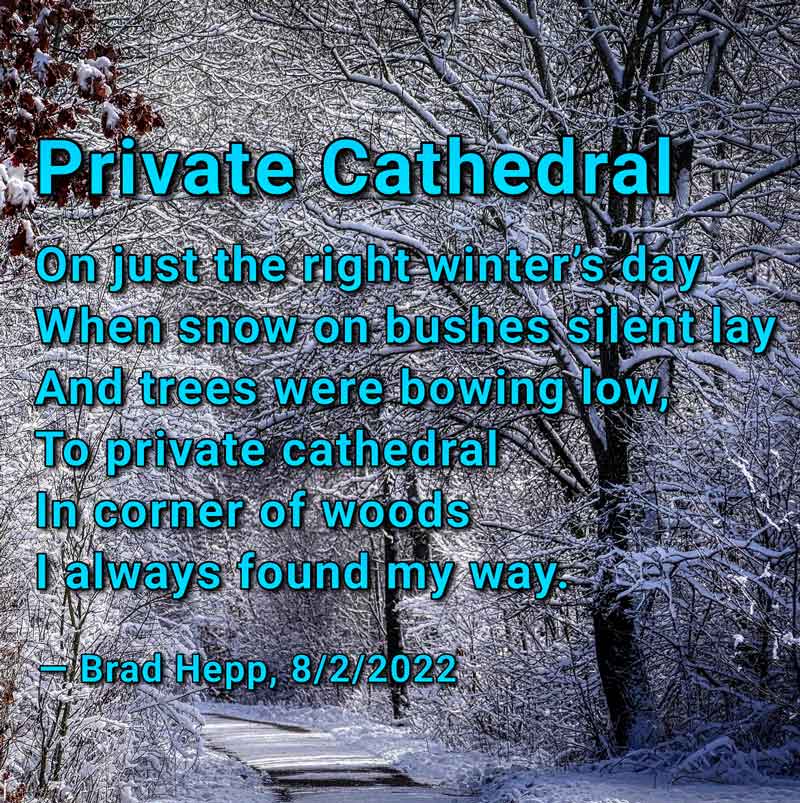 [Note: Josh Vajda kindly gave me permission to include our Facebook exchange in this post. Josh is an excellent thinker and writer. Check out his blog. For instance, this study of "The Sin of Sodom."]