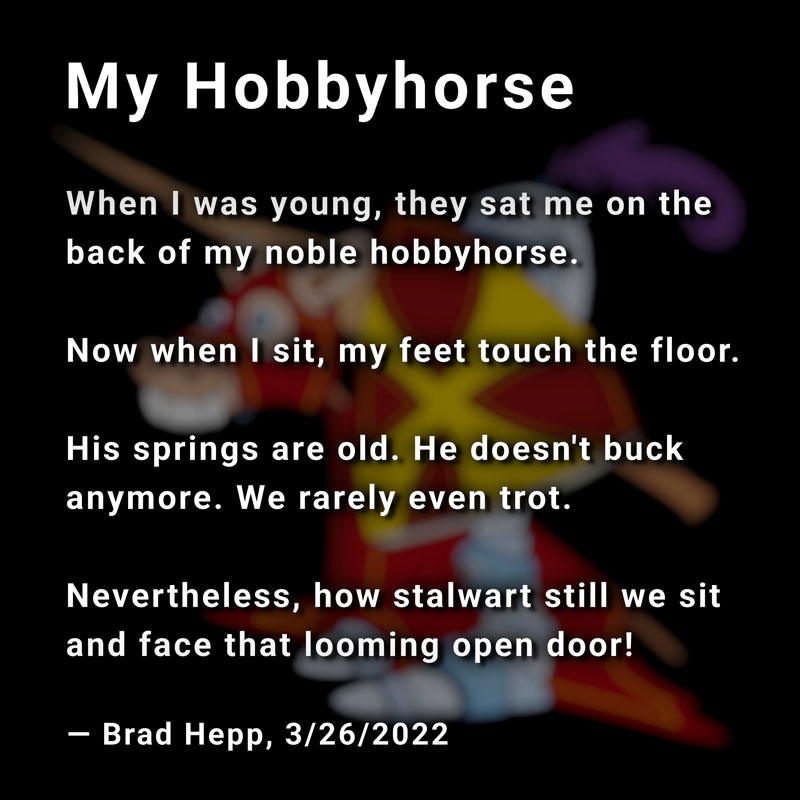 Commentary
Despite the silly sound effects in my recording of this poem (and on the video version), it's a serious poem. I promise you, it is!
I get very frustrated with narrow-mindedness, and with people who don't develop intellectually over their lifetimes. Hopefully it's obvious that the speaker in this poem has spent his (or her) entire lifetime defending a narrow, and tired point of view.
Looming Open Door
This is the sad conclusion of the poem. Opportunity has existed at every point since the speaker's feet touched the floor to go out and explore. Instead, he considers the world "out there" a threat.