I just listened through Luke, considering GENEROSITY as a sub theme. It's pretty moving to think that God wants us to reflect Him in our generosity! Once again, I thought as well of my Dad's favorite poem. Browning nailed it so often!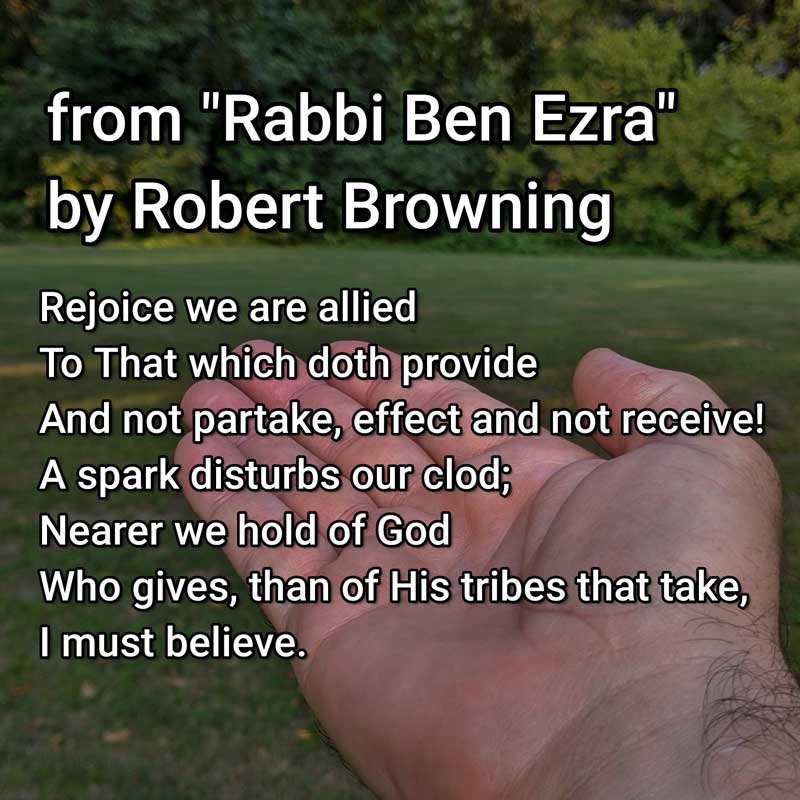 By the way, I don't know Browning well enough to be SURE what "tribes" he refers to in this stanza. Hopefully, he was using it to refer to the creatures which he contrasted with man in the preceding stanza:
Poor vaunt of life indeed,
Were man but formed to feed
On joy, to solely seek and find and feast:
Such feasting ended, then
As sure an end to men;
Irks care the crop-full bird?
Frets doubt the maw-crammed beast?
My thinking on this subject worked its way into a devotional I did later this month: "Generosity, A Fruit of Godliness."