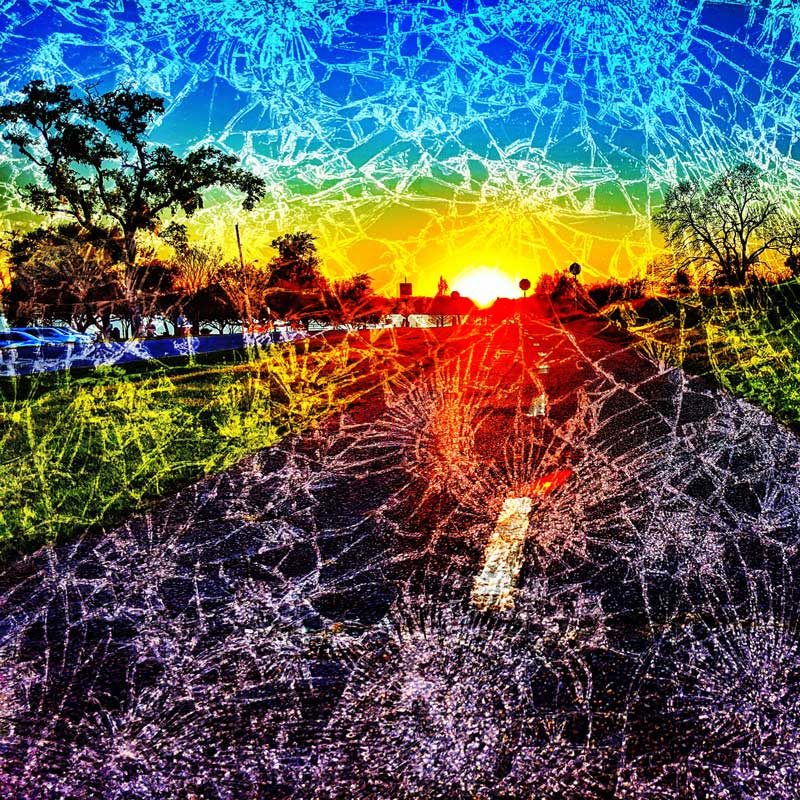 How I Built This
On a rainy day walk around the lake, I came across a smashed-up smartphone. It had no identification on it, and wouldn't power on after charging, so I gave up on trying to find its owner. However, I did notice that there was a pretty interesting reflection when I turned the phone just right. I initially tried to take a picture of that, but gave up. Instead, I took this straight-on shot: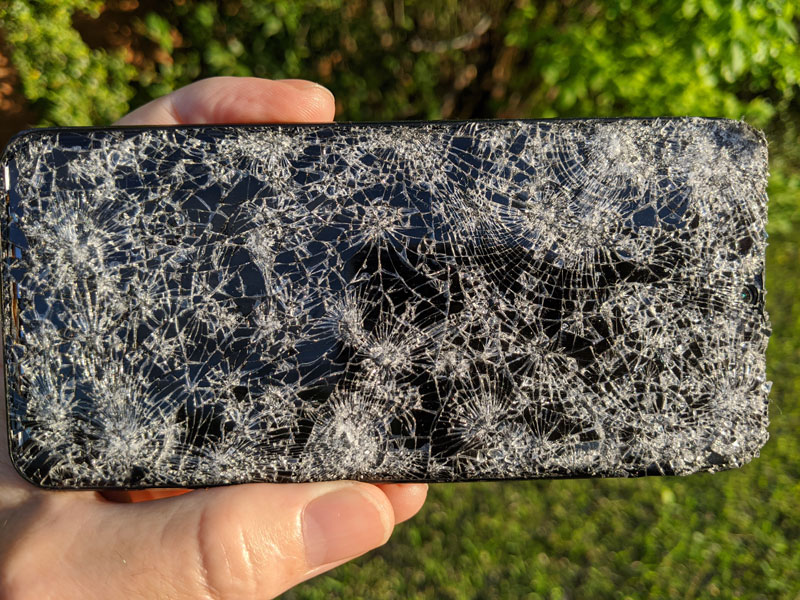 I decided to see if that could be layered over an older shot that I took near the Bath House: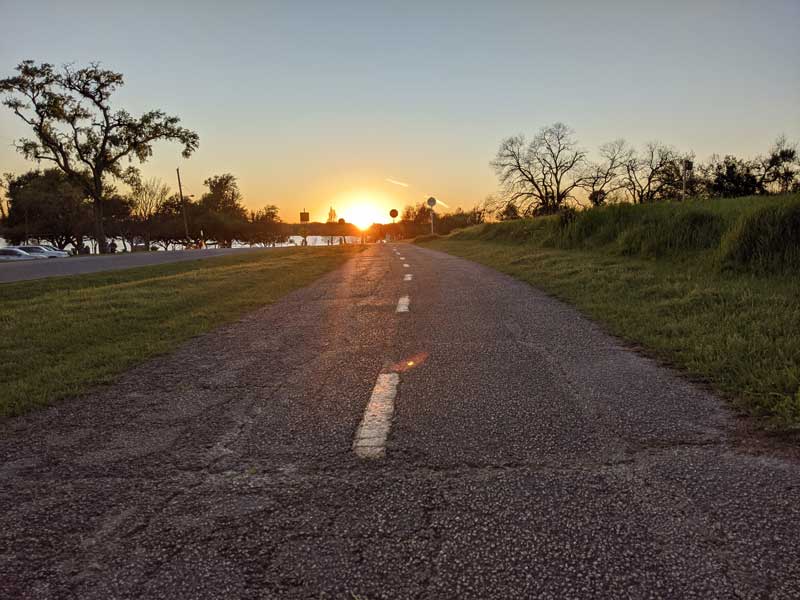 I boosted the saturation of the above shot with Snapseed on my Pixel 3a phone: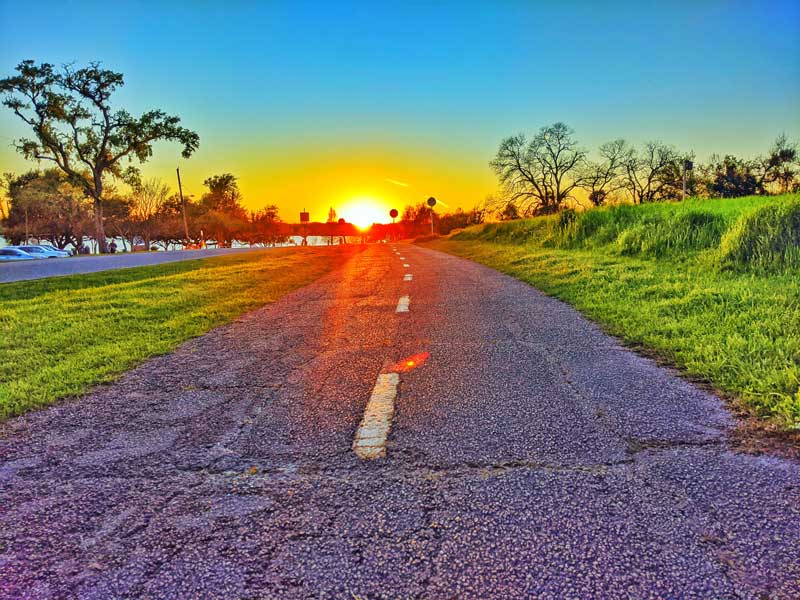 Then, I used the double-exposure tool in Snapseed to combine the broken screen shot with the super-saturated sunset.