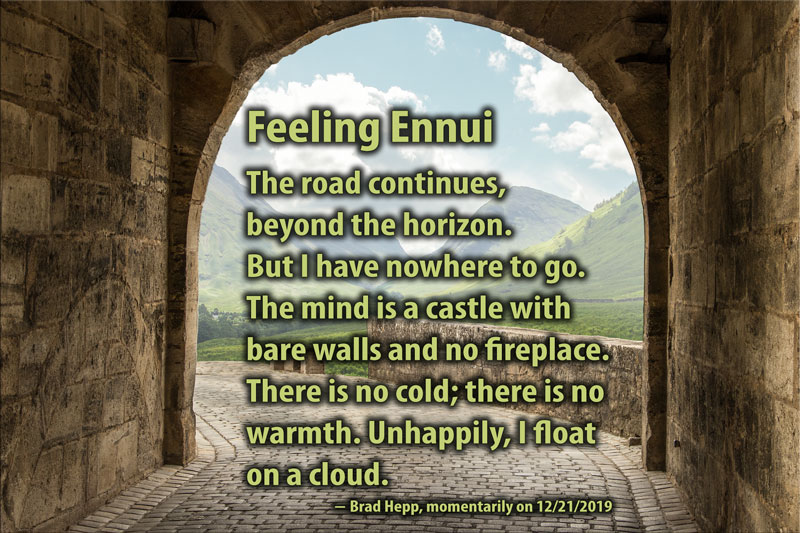 It could be worse. I could be more familiar with this unpleasant feeling. And I could have unhealthy ways of countering it.
There are people I cannot imagine ever feeling this way: people with great imagination or intellect. Perhaps they're the ones who feel it most keenly?
The background is a composite of two images from Pixabay.