I started with a relatively silly presentation: Fifty-three feet now I've grown, reaching straight across the lawn. A few more years, five feet or so, and then I'll reach my goal: to poke the people passing by. Believe me, I can hardly wait! Haughty men will shriek, teenage punks will yell, and snotty brats will cry. Oh brothers, that will be so great!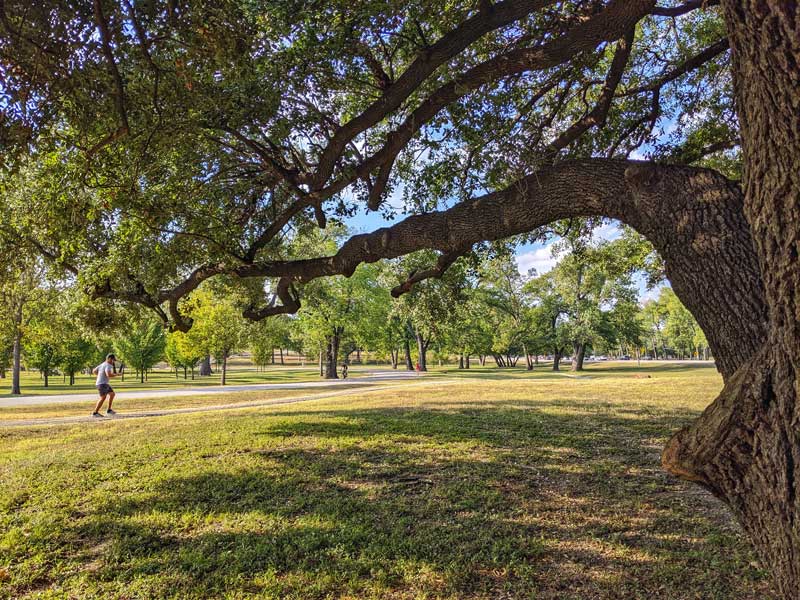 Half-way through the same night, after reading a troublesome Facebook thread (rude remarks from John MacArthur and others, concerning Beth Moore), a more serious presentation:
*When I first noticed this giant, with its long-reaching branch, I thought, "What an admirable tree, in a row of admirable trees! Brothers, as it were." But then, one stormy night, one of his brothers was felled by a mighty wind. What once stood proud, and seemingly sound, was broken off three feet above the ground. Walking there soon after, I stopped to puzzle how this had come to be. Standing next to the fallen giant, I looked down and saw the cause: a hollow core. Not mere rottenness, but a wholly missing heart, whose absence left a void far below the surface. What happened? The wind held court and a shattering hulk was the verdict. A sad, but thought-provoking end!