Listen: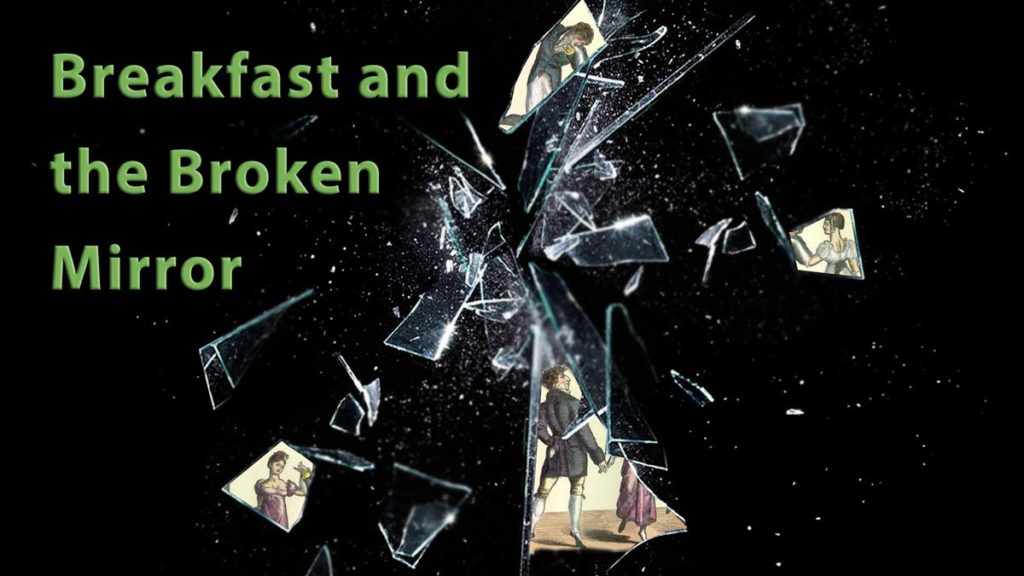 The chaotic dance of ideas in my head is hard to sort out, especially since the mirror by which I reflect on it is shattered. "So, don't reflect!" says the voice of distraction. "Brush aside that broken mirror. Simply act on what little you do understand! Follow the Master!"
The Master, you say? The Master, as best I recall, was Himself afflicted with the powerful weakness of a human mind. He was so weighed down by thoughts that He needed rest, and at least once fell to the ground along with his sweat like drops of blood. If I'm to follow the Master, should I not expect Him to lead me through similar anguish?
Just now, in a shard of mirrored glass, I saw that one dancer is not to be trusted. He gently offers his right hand, but in a left hand, hidden behind his back, he clenches a vial of poison. Am I really to ignore such glimpses of the dance, not ask the name and origin of the dancer? Should I not at least be wary?
Breakfast calls to me, along with a dozen duties: "Come to me, you who are wary. Brush aside that broken mirror, at least for now." And I comply.
Postscript: At the beginning of this year, I wrote a three page paper, listing things I'm "churning" about, and shared it with two of my best friends. As I reflect on my current churnings, there may be more bubbles than butter, BUT, reading back over that document, I'm encouraged that there has been progress. If nothing else, I realize more fully now how utterly merciful and gracious God is, how utterly worthless are my efforts apart from Him. Is it useful to churn? The questions in this post are real. The objections are my own! Given my limited intellect, time, and resources, what use is it to reflect on the cacaphony of ideas that fill my head, the chaotic dance I described? Will it make any difference in the long run for one man to become more aware of how much he has absorbed the false, self-contradictory, and idolatrous ideas of his culture?