I am just about finished reading an EXCELLENT book by Brian Loritts: Insider Outsider: My Journey as a Stranger in White Evangelicalism and My Hope for Us All. I expect to write more about this book later, but here is a graphic that came to mind while reading this morning. In part, the graphic reflects my gratitude for Loritts' skillful enlightenment, but it also reflects an insistence on probing deeper for the causes of what Loritts describes.
While Loritts hasn't touched much on polarization yet in the book, I do think polarization is affecting how readily we embrace one sin or another: if "our side" is for it, then we aren't going to bad-mouth it, are we? If "our side" is unsympathetic to the suffering of others, then maybe we'll be just fine with an unloving attitude. If "our side" is for downplaying sexual immorality, then maybe we'll make sure we aren't the kind of prudes who are repulsed by sexual immorality.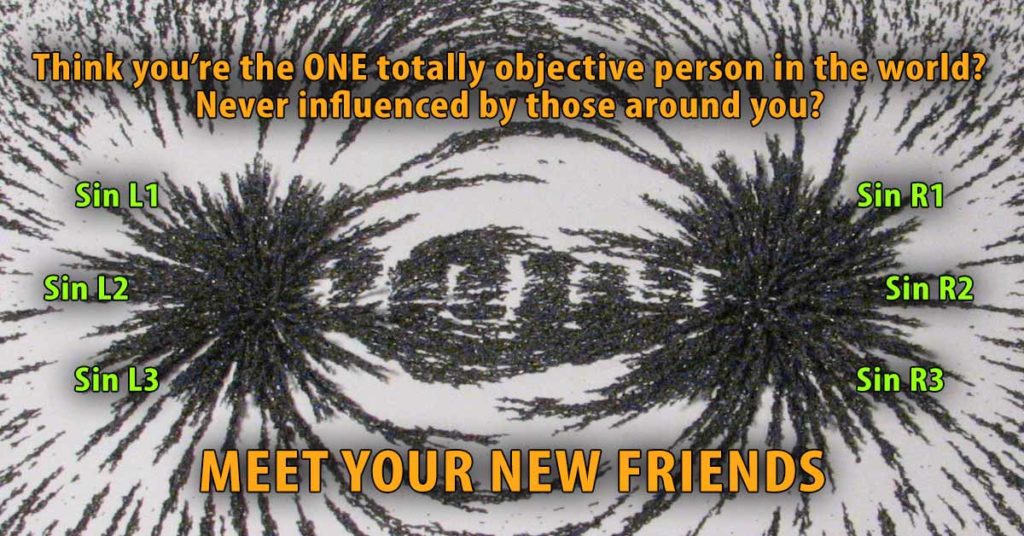 Reflecting on Loritts' book also prompted this comment to a friend (how the comment relates to the above is something I haven't worked out yet, but AM working on!):
I'm trying hard to understand the intersection of Kingdom and culture. That is, which kinds of thinking are RIGHT (aligning with the Kingdom of God), which are WRONG (driven by Satan's purposes), and which are merely DIFFERENT (benign cultural preferences). In this regard, [name] and I have both found Jonathan Haidt very helpful.

– email to a friend
I know this is undeveloped thinking, but I welcome interaction with friends (and not-yet friends) who would like to reflect on their own journey of self-inspection. How are YOU finding yourself influenced by good, evil, and the indifferent benign*?
*Different from Camus' "benign indifference?" Let's think about that…